MRB people counting camera HPC008
Product Detail
Product Tags
This People counting camera is our star product. It was installed at Shanghai Pudong International Airport. It was also interviewed by Shanghai TV and hailed as a black technology, here is the video for the news: 
Many of our People counting camera are patented products. In order to avoid plagiarism, we did not put too much content on the website. You can contact our sales staff to send you more detailed information about our People counting camera.
HPC008 People counting camera is similar to Hikvision People counting camera, but MRB People counting camera has different advantages from Hikvision People counting camera. It uses a video-based passenger flow statistics system to perform accurate statistical analysis on shop traffic data, which can accurately count shops. Information such as the number of people entering and exiting each door and the direction of the flow of people has the characteristics of strong adaptability, high accuracy and low operating costs. The powerful passenger flow statistical analysis and management function can provide dozens of reports for customers, and Integrate with third-party software systems to provide decision makers with more scientific data support. Unlike Hikvision People counting camera, MRB People counting camera has four core technologies, namely object tracking technology, environmental reference technology, human detection technology, and trajectory formation technology. Through the analysis of the passenger flow data at the entrances and exits of each venue, it is a reasonable allocation , Scientific scheduling and safety guarantees provide a reliable basis. Reasonable business hours can be set according to customer traffic, and the number of people can be set under special circumstances to cooperate with alarm linkage. MRB People counting camera is mainly for shopping malls and retail Provide analysis service support for chain stores, public attractions, exhibition halls, public transportation and crowded places.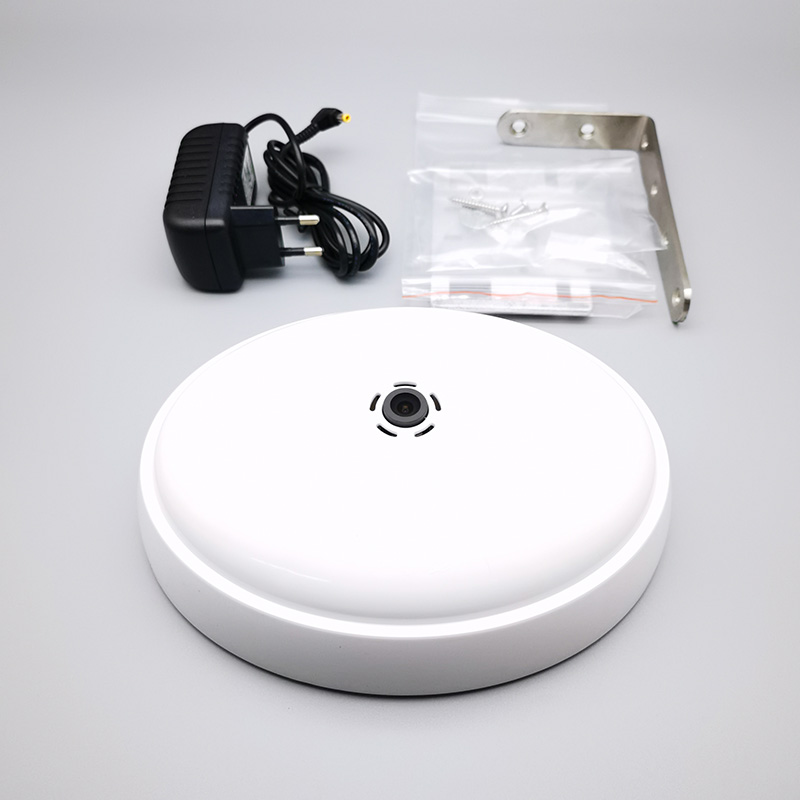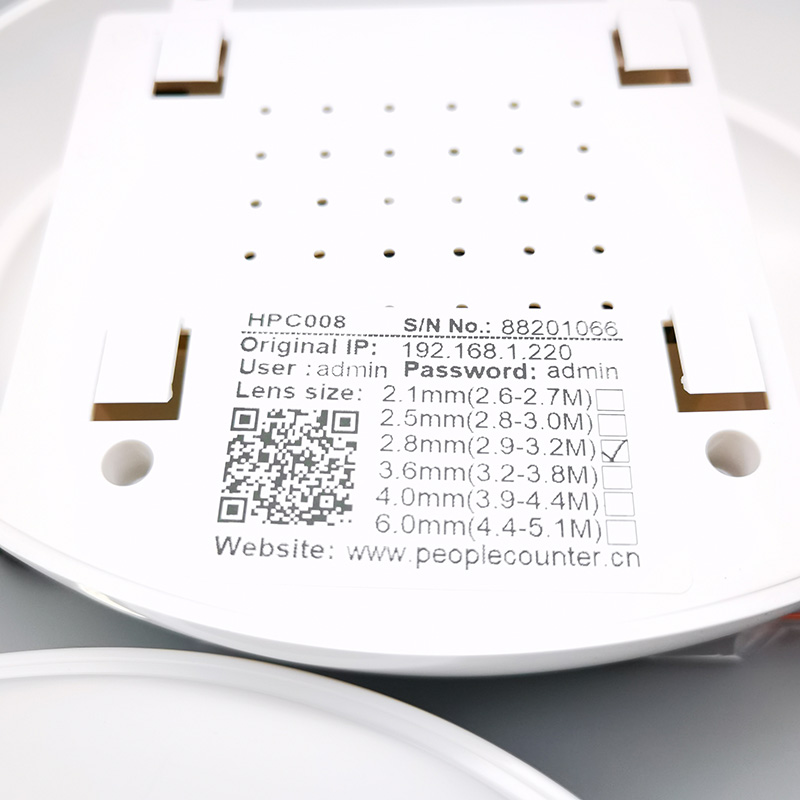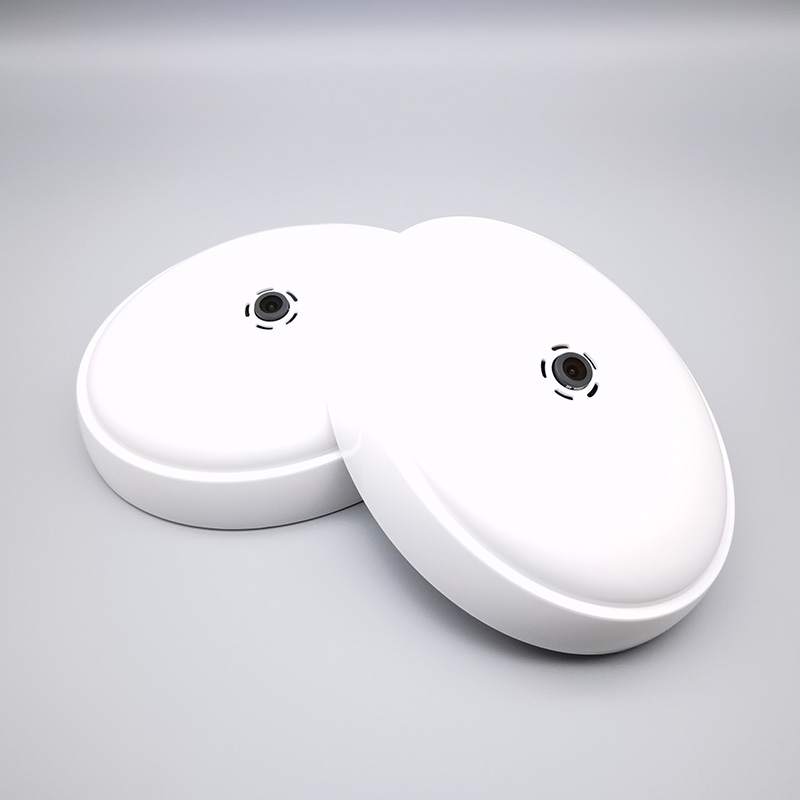 The function of HPC008 People counting camera
1. The data obtained by People counting camera is integrated with sales, and then the purchase rate can be calculated.
2. Two-way passenger flow is accurately counted, the total passenger flow is counted, the standard is met and the distance is wider.
3. Real-time know the number of people on each corridor floor through HPC008 People counting camera.
4. Changes in the internal passenger flow of the store and average passenger flow.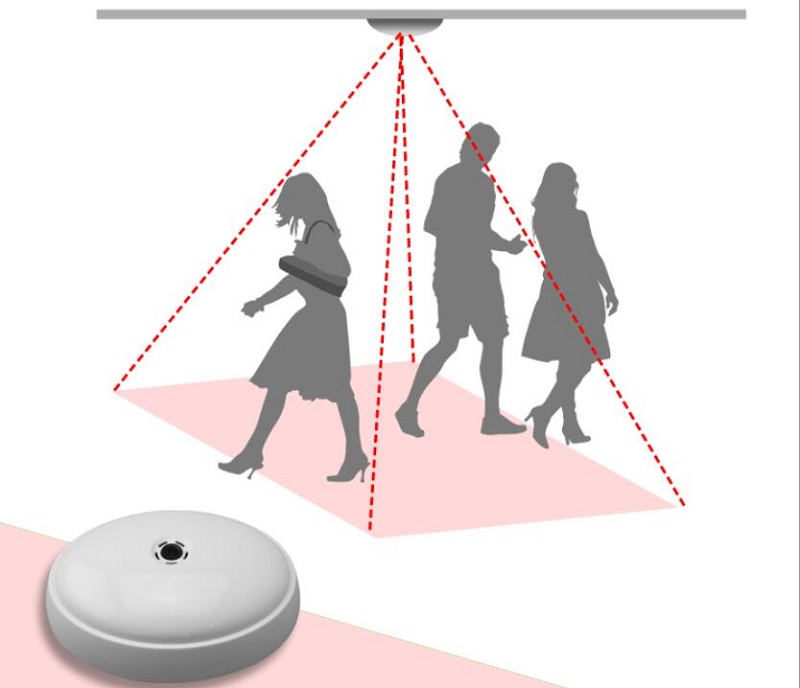 5. Average residence time of visitors.
6. The passenger flow data collected by HPC008 People counting camera will be deeply mined, and then the data will be integrated and analyzed.
7. Rich passenger flow data report, intuitive and diversified types.
8. After installing the HPC008 People counting camera in each location of the store, you can calculate the passenger flow density in the store, analyze data from multiple angles, and evaluate the trend of passenger flow.
9. Count the number of people stranded in the premises.
10. The software of HPC008 People counting camera can perform occupancy control.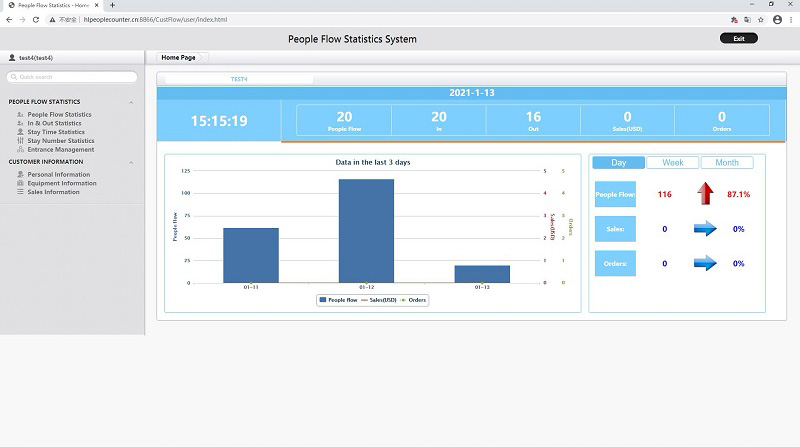 Project
Equipment Parameters
Performance Indicators

Power supply

DC12

~

36V

Voltage fluctuations of 15% allowed

Power consumption

3.6W

Average power consumption

System

Operating Language

Chinese/English/Spanish

Operation interface

C/S operation configuration mode

Accuracy rate

95%

External interface

RS485 interface

Custom baud rate and ID, multi machine network supported

RS232 interface

Custom baud rate

RJ45

Device debugging, http protocol transmission

Video output

PAL, NTSC system

Operating temperature

-35℃~

70

℃

In well ventilated environment

Storage temperature

-40~85℃

In well ventilated environment

Average failure-free time

MTBF

More than 5,000 hours

Installation height

1.9~2.2m

Environment illuminance

 




0.001 lux (dark environment) ~ 100klux (outdoor direct sunlight), no fill-in light needed, accuracy rate not affected by environment illumination.




 

Earthquake resistance level

 




Meets national standard QC/T 413 "Basic technical conditions for automotive electrical equipment"




 

Electromagnetic compatibility

 




Meets national standard QC/T 413 "Basic technical conditions for automotive electrical equipment"




 

Radiation protection

 




Meets EN 62471: 2008 "Photo-biological safety of lamps and lamp systems"




 

Degree of protection

Meets IP43 (completely dust-proof, anti-waterjet intrusion)

Heat dissipation

Passive structural heat dissipation

Size

178mm*65mm*58mm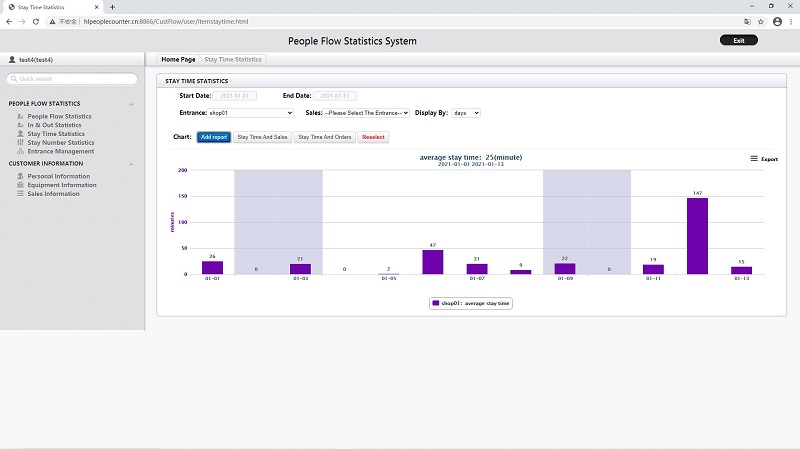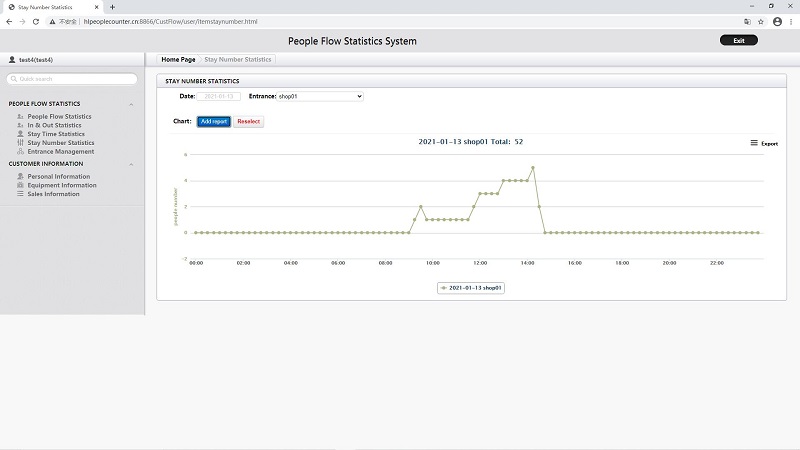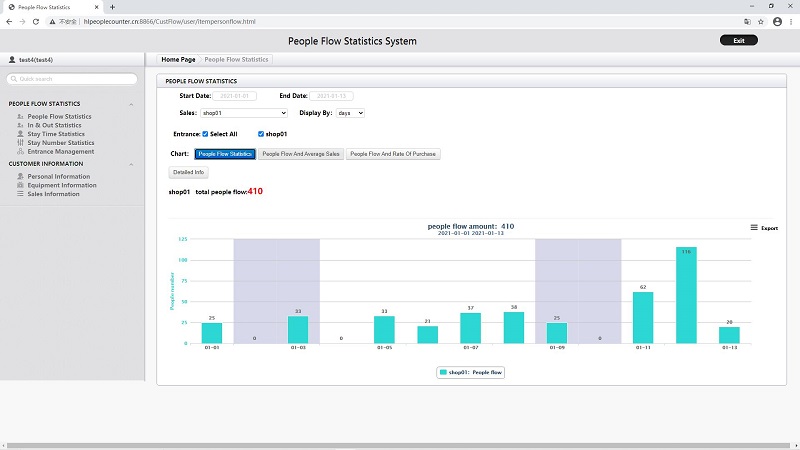 | | |
| --- | --- |
| Model | Installation Height |
| HPC008-2.1 | 2.6--2.7 M |
| HPC008-2.5 | 2.8--3.0 M |
| HPC008-2.8 | 2.9--3.2 M |
| HPC008-3.6 | 3.2--3.8 M |
| HPC008-4 | 3.9--4.4 M |
| HPC008-6 | 4.4--5.1 M |
|   | The critical height, advised to choose a large lens |
| Remark | This test results is based on persons of average 1.7M |
|   | Effective width detection 2M |
We have many types of People counting camera, 2D, 3D, AI People counting camera, there is always one that will suit you, please contact us, we will recommend the most suitable People counting camera for you within 24 hours.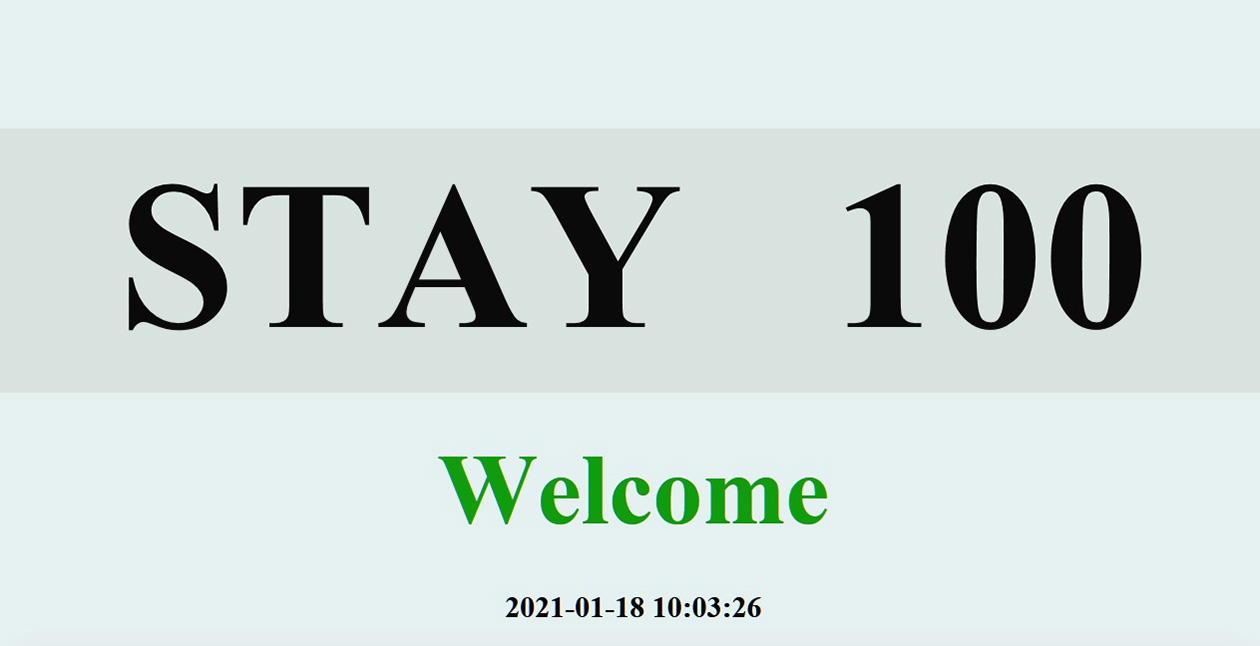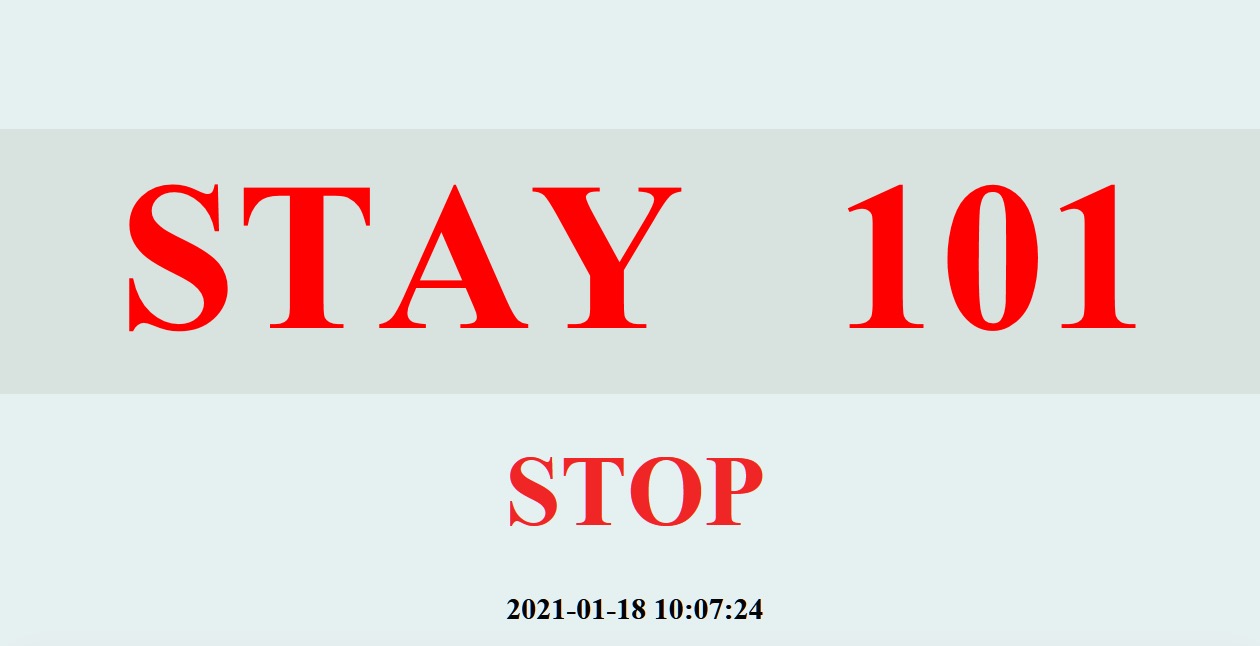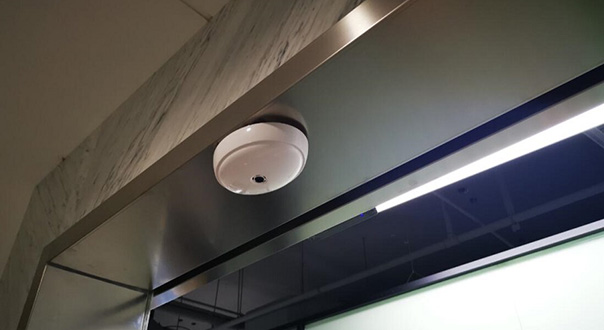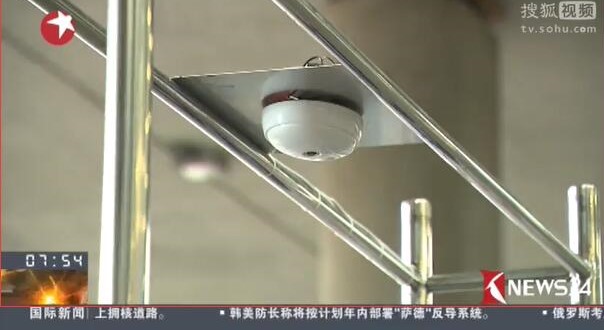 ---
Previous:
MRB head counting camera HPC010
Next:
---