MRB 3D People counting system HPC009
Product Detail
Product Tags
This is a 3D people counter, which is a very advanced 3D people counting Machine on the market, and it also provides Occupancy control function, Many of our People counting systems are patented products. In order to avoid plagiarism, we did not put too much content on the website. You can contact our sales staff to send you more detailed information about our People counting system.
The HPC009 people counting system uses a self-developed dual-camera depth algorithm model to dynamically detect the cross-section, height and movement trajectory of the target, thereby obtaining high-precision real-time passenger flow data, and a built-in Huawei dedicated video hardware acceleration engine high-performance communication media processor, Accurate recognition of multiple targets, automatic filtering of interference at any time.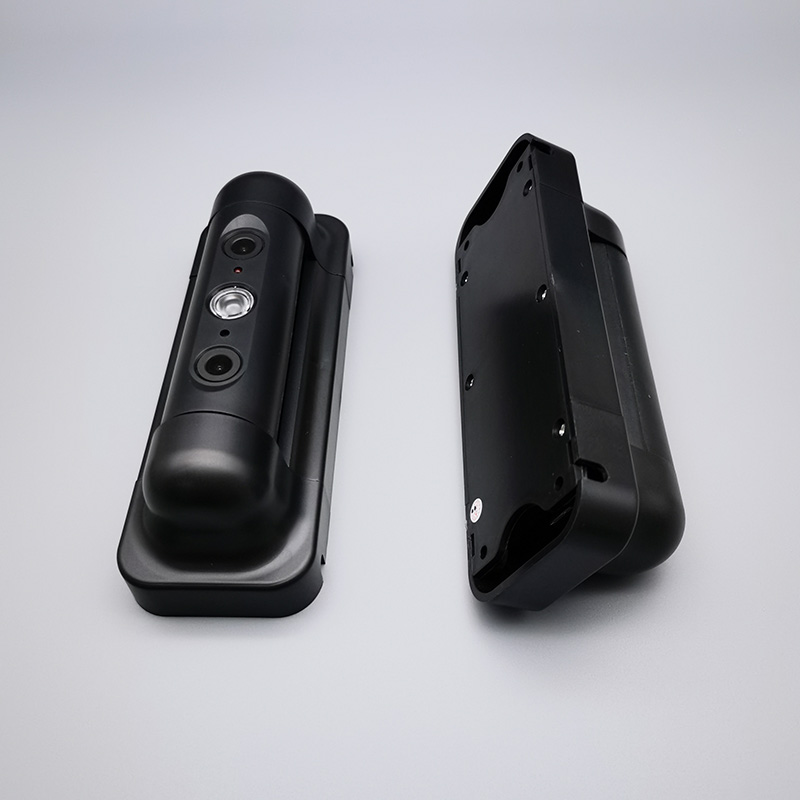 The HPC009 People counting system is not affected by ambient light, light and shadow, and can be flexibly matched to meet more application scenarios. It is often used in museums, parks, shopping malls, chain stores and other scenarios to automatically count passenger flow. The environmental parameter meter can be customized through client tools. The counting area, counting direction and other information can be displayed online, and the counting results are clear at a glance.
People counting Machine directly connects to the cloud server via a network cable or WIFI, uploads the data in real time, and then queries the passenger flow data calculated by the 3D people counter in real time through the cloud platform.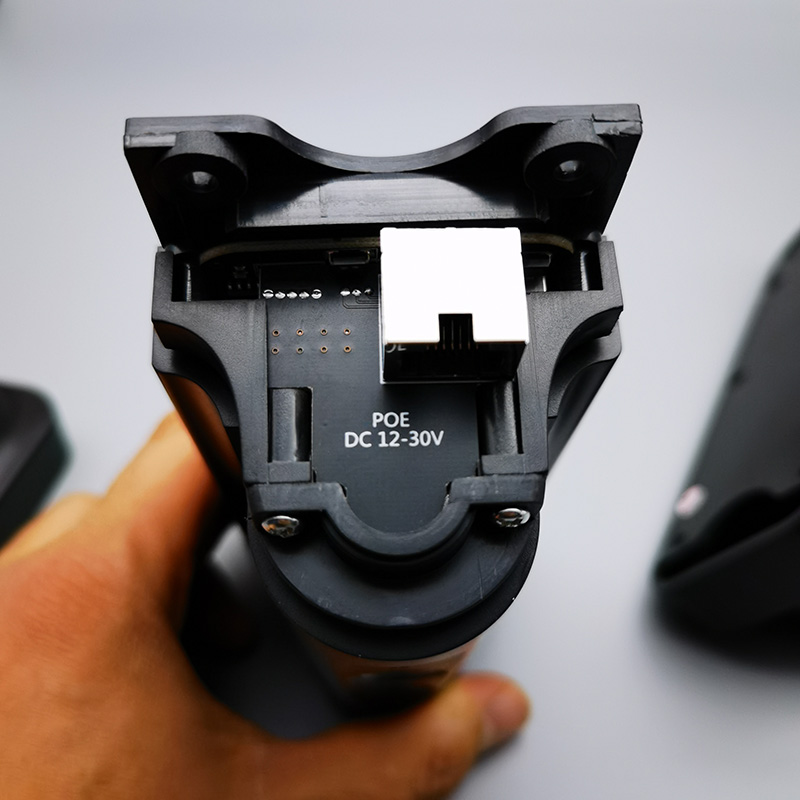 Through target height detection, supermarket shopping carts and other targets can be automatically filtered. MRB people counting solution can provide one RJ45, one RS485 and one video output at the same time, and can provide a free report system or secondary development interface, and support private server deployment.
HPC009 People counting system has a complete supporting overall solution:
1. Use data box to quickly deploy independent report statistics system and TV billboard.
2. Through the network cable, the direct intermodal transportation platform, and the cloud platform to browse the report data.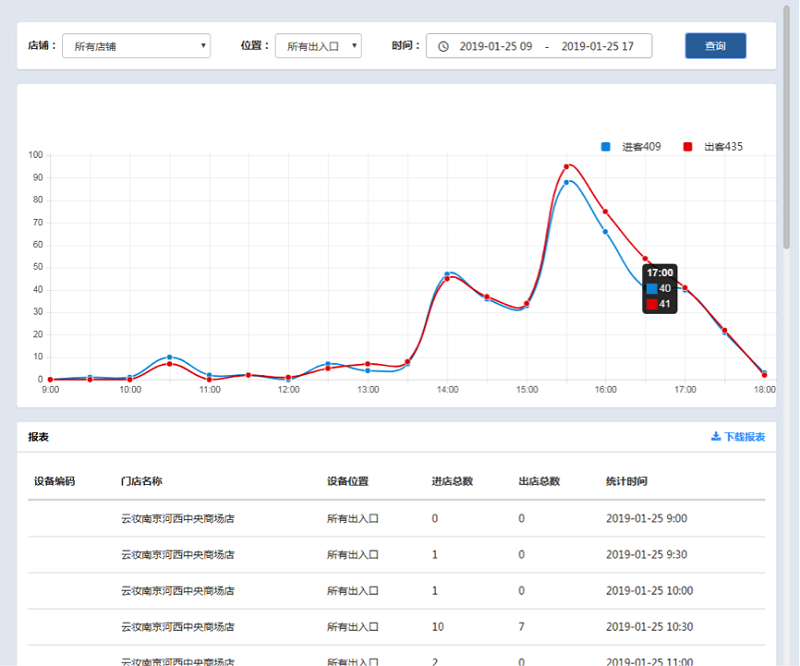 3. Connect the monitor to directly view monitoring statistics and dynamic video images.
4. Provide private server interface program or secondary development materials for secondary development.
5. The occupancy control can be realized through the background software of HPC009 people counting solution.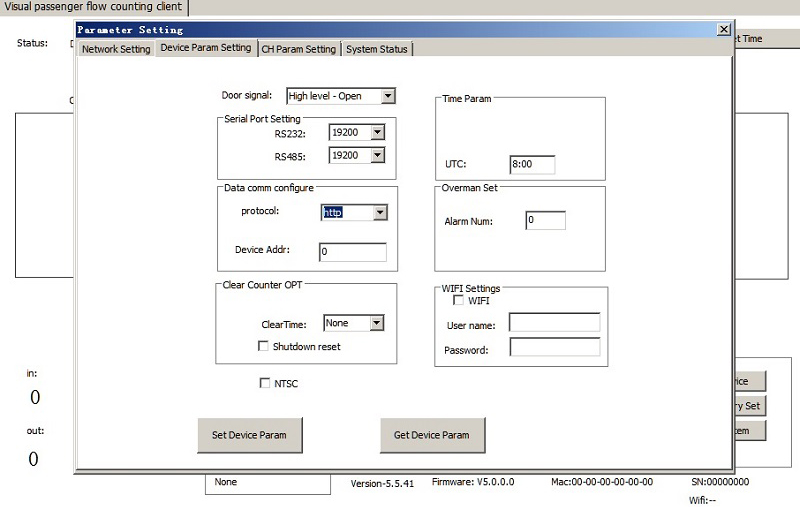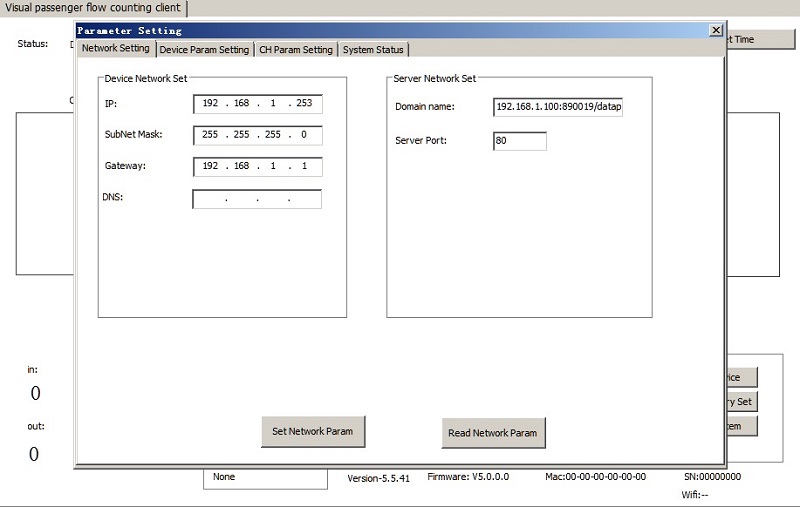 Project
Equipment Parameters
Performance Indicators

Power supply

DC12

~

36V

Voltage fluctuations of 15% allowed

Power consumption

3.6W

Average power consumption

System

Operating Language

Chinese/English/Spanish

Operation interface

C/S operation configuration mode

Accuracy rate

95%

External interface

RS485 interface

Custom baud rate and ID, multi machine network supported

RS232 interface

Custom baud rate

RJ45

Device debugging, http protocol transmission

Video output

PAL, NTSC system

Operating temperature

-35℃~

70

℃

In well ventilated environment

Storage temperature

-40~85℃

In well ventilated environment

Average failure-free time

MTBF

More than 5,000 hours

Installation height

1.9~2.2m

Environment illuminance

 




0.001 lux (dark environment) ~ 100klux (outdoor direct sunlight), no fill-in light needed, accuracy rate not affected by environment illumination.




 

Earthquake resistance level

 




Meets national standard QC/T 413 "Basic technical conditions for automotive electrical equipment"




 

Electromagnetic compatibility

 




Meets national standard QC/T 413 "Basic technical conditions for automotive electrical equipment"




 

Radiation protection

 




Meets EN 62471: 2008 "Photo-biological safety of lamps and lamp systems"




 

Degree of protection

Meets IP43 (completely dust-proof, anti-waterjet intrusion)

Heat dissipation

Passive structural heat dissipation

Size

178mm*65mm*58mm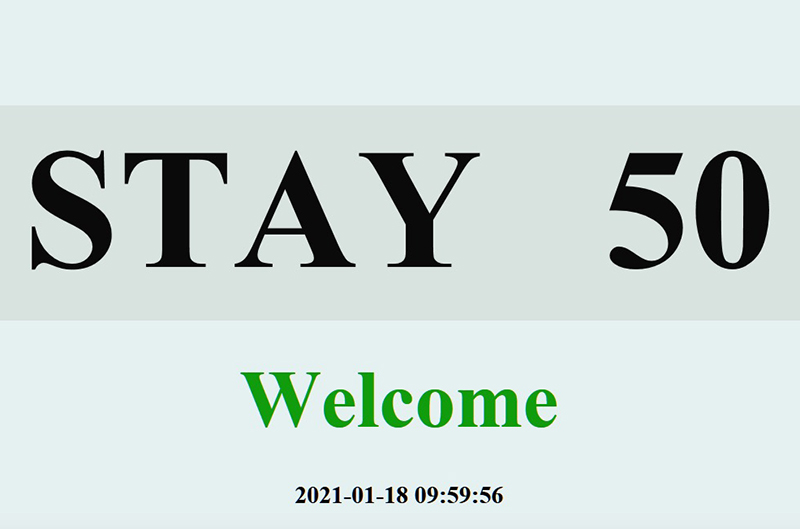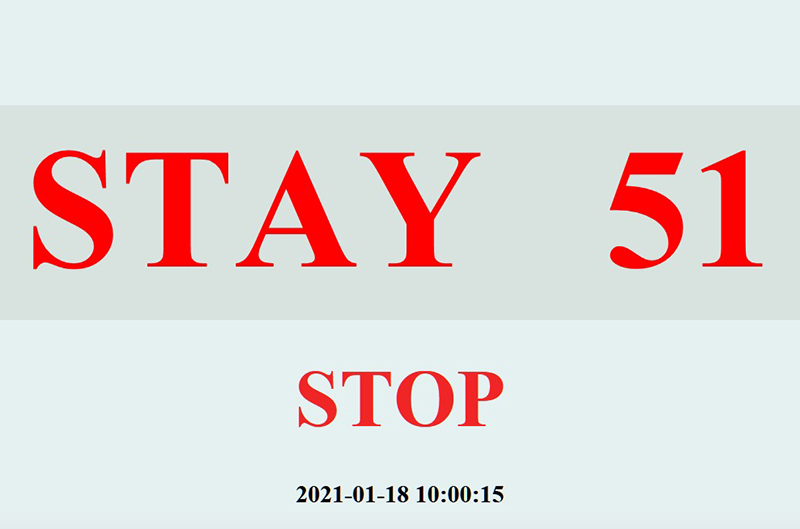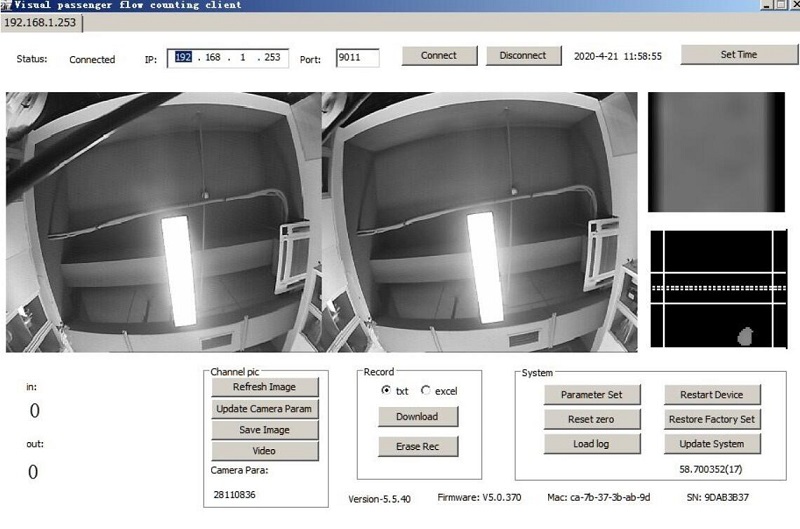 We have many types of IR People counting system, 2D, 3D, AI People counting system, there is always one that will suit you, please contact us, we will recommend the most suitable People counting system for you within 24 hours.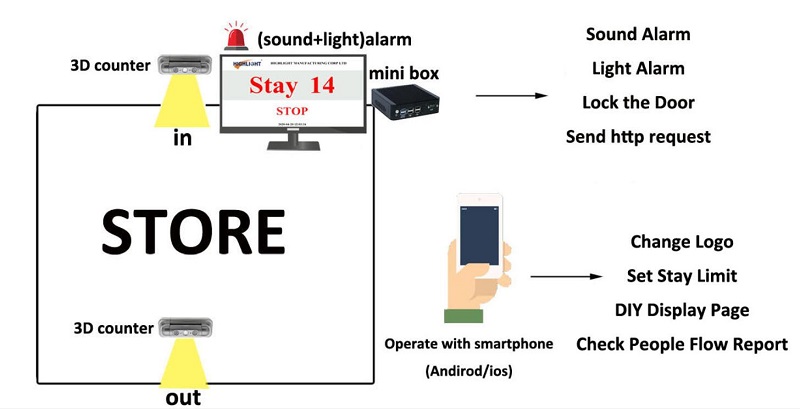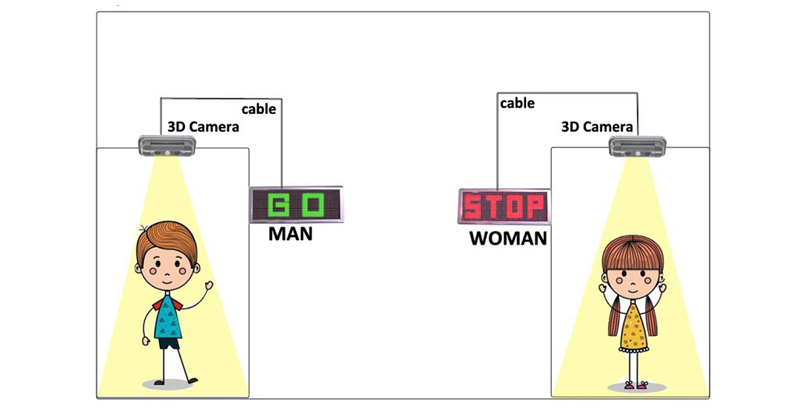 ---
Previous:
MRB Vehicle camera for mobile DVR
---