Automatic People Counting
Product Detail
Product Tags
People counter is an automatic machine to count the people flow. It is generally installed at the entrance of shopping malls, supermarkets, and chain stores, and is specially used to count the number of people passing through a certain passage.
As the professional people counter manufacturer, MRB has been in people counting area for over 16 years with good reputation. We not only supply for distributors, but also design many suitable people counting solutions for end users worldwide.
No matter where you come from, whether you are a distributor or an end customer, we will do our best to provide you with the highest quality products and services.
High accuracy for 2D people counting camera
Bi-directional data: In-Out-Stay Data
Installed on the ceiling, head counting system
Easy installation - Plug and Play
Wireless & real-time data uploading
Free software with detailed report chart for chain stores
Free API, good compatibility with POS/ERP system
Adaptor or POE power supply, etc.
Support LAN and Wifi network connection
Battery operated for truly wireless installation
Dual IR Beam with bi-directional data
LCD display screen with In-Out data
Up to 20 meters IR transmission range
Free standalone software for single store
Data centralized for chain stores 
Can work in dark environment
Free API available
Wireless data transmission via Wifi
Free HTTP protocol for integration
Battery-powered IR sensors
3.6V rechargeable lithuim battery with long lifespan
Free software for occupancy control
Easily view In & Out data on screen
Low cost, high accuracy
1-20 meters detection range, suitable for wide entrance
Can check the data on Android/ IOS mobile phone
Very economical IR people counting solution
Only includes TX-RX sensors for easy installation
Touch button operation, convenient and fast
LCD screen on RX sensor, IN and OUT data separately
Download data to computer via USB cable or U disk
ER18505 3.6V battery, up to 1-1.5 years battery life
Suitable for 1-10 meters entrance width
Mini size with fashionable appearance
2 colors for choice: white, black
Much higher accuracy rate
Wider detection range
Real-time data transmission
Free API for easy integration
IP66 waterproof level, suitable for both indoor and outdoor installation
Can count the number of people staying in the specified area, suitable for queue management
Can set 4 detection areas
Two shell shapes for your choice: square shell or circular shell
Strong target learning and training ability
AI camera people counter works properly at both day and night
Can count people or vehicles
3D technology with the latest chip
Faster calculation speed & higher accuracy rate
All-in-one device with camera and built-in processor
Easy installation & hidden wiring
Built-in image anti-shake algorithm, strong environment adaptability
People wearing hats or hijabs can also be counted
Free and open protocol for easy integration
One-click setting
Low cost, light weight to save freight cost
MRB: Professional Manufacturer of People Counting Solutions in China
Founded in 2006, MRB is one of the earliest Chinese manufacturers in the designing and manufacturing of people counters. 
• More than 16 years' experience in people counter area
• Full range of people counting systems
• CE/ISO approved.
• Accurate, reliable, easy to install, low maintenance, and very affordable.
• Adhere to innovation and R&D capabilities
• Used in retail stores, supermarkets, restaurants, shopping malls, libraries, museums, exhibitions, airports, parks, scenic spots, public toilets and other businesses, etc.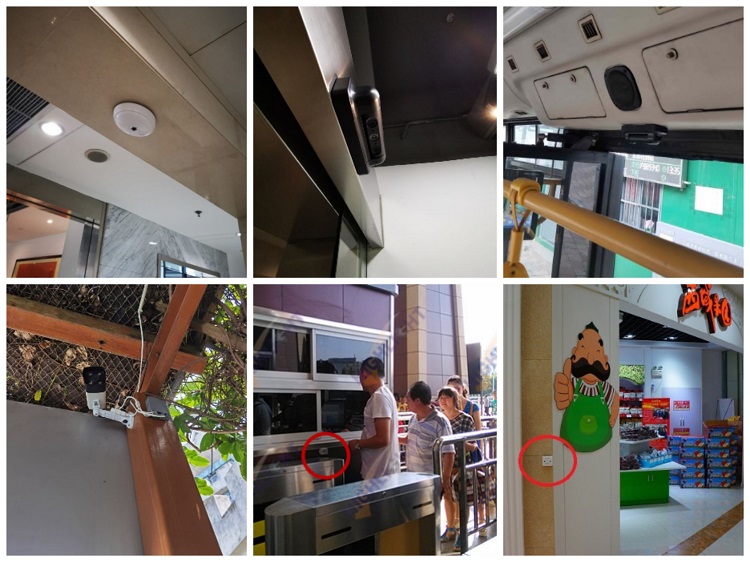 Virtually any type of business can benefit from the data that our people counting systems provide.
Our people counters are well-known at home and abroad, and have won unanimous good feedback from customers all over the world. We are committed to providing high-quality products and thoughtful services to more and more customers.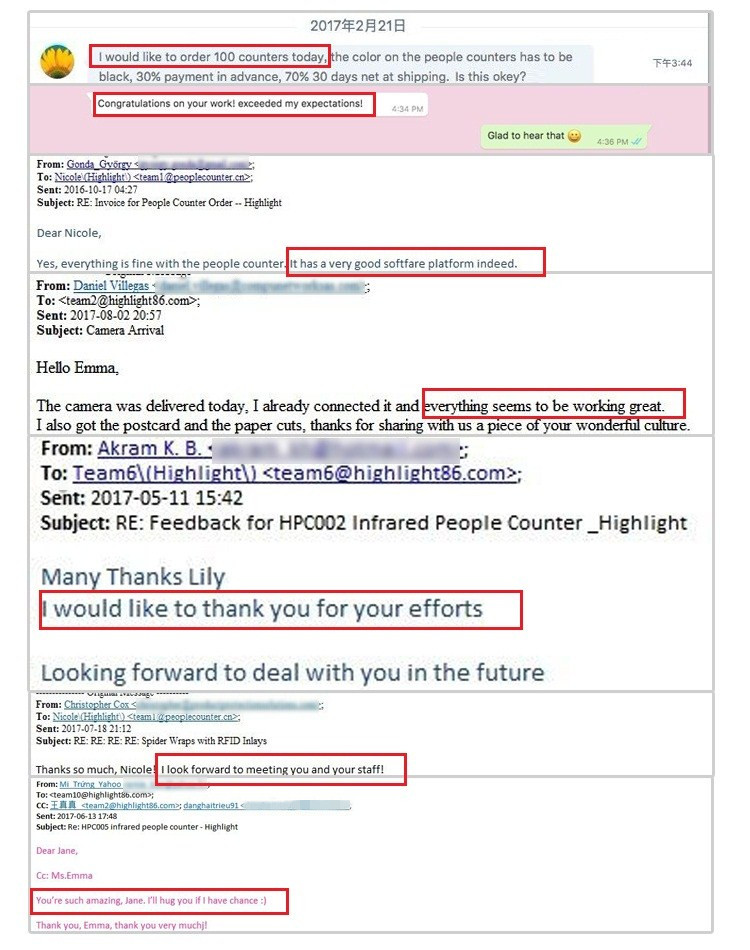 FAQ for People Counting Systems
1.What is people counter system?
People counter system is a device installed in the business scene, accurately counts the real-time passenger flow in and out of each entrance. People counter system provides daily passenger flow data statistics for retailers, so as to analyze the operating status of offline physical stores from multiple dimensions of data information.
 
People counter system can record the data information of the passenger flow in real time dynamically, accurately and continuously. These data information includes both the current passenger flow and the historical passenger flow, as well as the passenger flow data of different time periods and different regions. You can also access the corresponding data according to your own permissions. Combine passenger flow data with sales data and other traditional business data, retailers can analyze and evaluate the operation of daily shopping malls.
 
2.Why use people counting systems?
For the retail industry, "customer flow = money flow", customers are the biggest leaders of market rules. Therefore, scientifically and effectively analyzing customer flow in time and space, and making business decisions quickly and timely, is the key to the success of commercial and retail marketing models.
 
• Collect passenger flow information in real time to provide scientific basis for operation management.
• Accurately judge the reasonableness of the setting of each entrance and exit, by counting the passenger flow of each entrance and exit and the direction of the passenger flow, you can.
• Provide a scientific basis for the rational distribution of the entire region, by counting the passenger flow in each major area.
• Through passenger flow statistics, the rental price level of counters and shops can be objectively determined.
• According to the change of passenger flow, special time periods and special areas can be accurately judged, so as to provide a scientific basis for more effective property management, as well as reasonable scheduling of business and security, which can avoid unnecessary property losses.
• According to the number of people staying in the area, rationally adjust resources such as electricity and human resources, and control the cost of commercial operation.
• Through statistical comparison of passenger flow in different periods, scientifically evaluate the rationality of marketing, promotion and other operational strategies.
• Through passenger flow statistics, scientifically calculate the average spending power of passenger flow groups, and provide scientific basis for product positioning.
• Improve the service quality of shopping malls through the conversion rate of passenger flow;
• Improve the efficiency of marketing and promotion through the purchase rate of passenger flow.
3.What types of people counters do you have?
We have infrared beam people counting sensors, 2D people counting camera, 3D binocular camera people counter, AI people counter, AI vehicle counter, etc.
 
All-in-one 3D camera passenger counter for bus is also available.
 
Due to the global impact of the epidemic, we have already made social distancing/ occupancy people counting control solutions for many customers. They wants to count how many people stay in the store, if exceeds the limit number, the TV will show: stop; and if the stay number is below the limit number, it will show: welcome again. And you can make the settings such as the limit number or anything by Andriod or IOS smartphone.
 
For more details, please click here: Social distancing occupancy people flow control and monitoring system
4.How do people counters with different technologies work?
Infrared people counters: 
It work by IR (infrared rays) beam and will count if any opaque objects cut the beam. If two or more persons pass shoulder by shoulder, they will be counted as one person, which is same for all the infrared people counters in the market, not just for us. If you want much higher accuracy data, this one is not suggested. 
However, our infrared people counters has been upgraded. If two persons enter with a small distance about 3-5cm, they will be counted as two persons separately.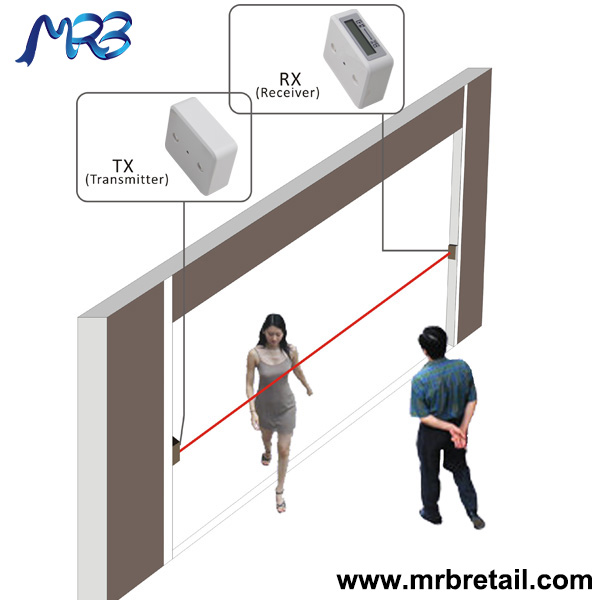 2D people counting camera:
It uses a smart camera with analysis function to detect human head and
shoulders, automatically counting people once they pass the area,
and automatically omitting other objects such as shopping carts, personal
belongings, boxes and so on. It can also eliminate the invalid pass by seting a
counting area.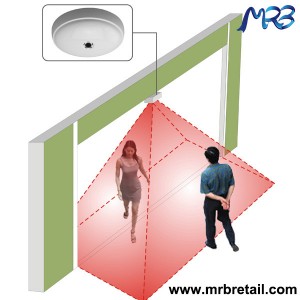 3D camera people counter:
Adopted with main development dual-camera depth algorithm model, it conducts
dynamic detection on cross-section, height and movement trajectory of the
human target, and in turn, obtains comparatively high-precision real-time people
flow data.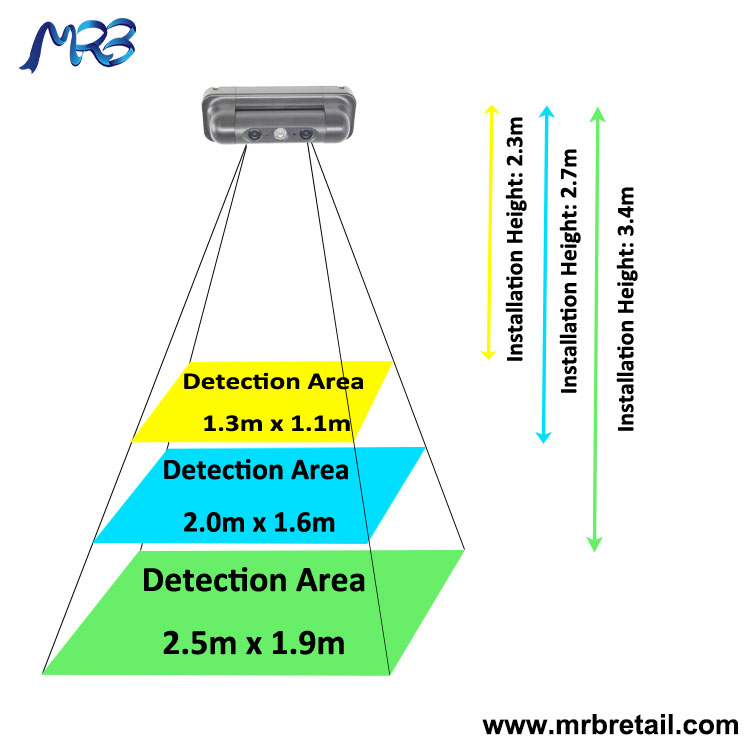 AI camera counter for people/ vehicles:
AI counter system has a built-in AI processing chip, uses AI algorithm to recognize humanoid or human head, and supports target detection in any horizontal direction.
"Humanoid" is a recognition target based on human body contour. The target is generally suitable for long-distance detection.
"Head" is a recognition target based on human head characteristics, which is generally suitable for close-distance detection.
AI counter can also be used to count vehicles.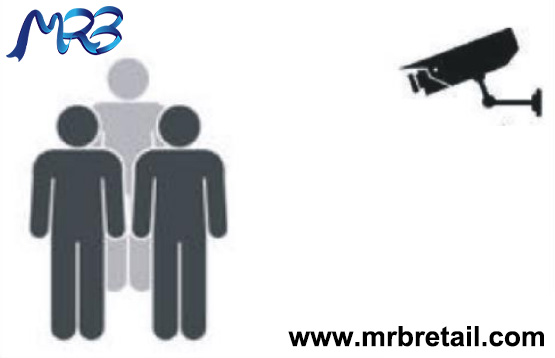 5.How to choose the most suitable people counter for our stores?
We have different technologies and types of people counters to meet your requirements, such as infrared people counters, 2D/ 3D people counting cameras, AI people counters and so on.
 
As for which counter to choose, it depends on many factors, such as the actual installation environment of the store (entrance width, ceiling height, door type, traffic density, network availablity, computer availablity), your budget, accuracy rate requirement, etc.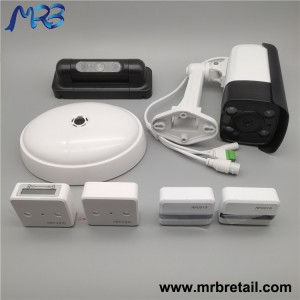 For example:
If your budget is low and you do not need much higher accuracy rate, infrared people counter is recommended with wider detection range and more favorable price.
If you need much higher accuracy rate, 2D/ 3D camera people counters are recommended, but with higher cost and less detection range than infrared people counters.
If you want to install the people counter outdoor, AI people counter is suitable with IP66 waterproof level.
 
It's hard to say which people counter is the best, because it depends on your requirements. Namely, just choose the people counter that is most suitable for you, not the best and most expensive one.
 
You are welcome to send us an inquiry. We will do our best to make the suitable and professional people counting solution for you.
6.Are the people counting systems easy to install for the end customers?
The installation of people counting systems is very easy, Plug and Play. We provide customers with installation manuals and videos, so customers can follow the manuals/ videos step by step to install easily. Our enginner can also give customers professional technical support remotely by Anydesk/ Todesk remotely if customers meet any problems during installation.
 
From the very beginning of designing the people counters, we have taken into account the convenience of customer's on-site installation, and tried to simplify the operation steps in many aspects, which saves a lot of time for the customer and improves work efficiency.
 
For example, for HPC168 camera passenger counter for bus, it is all-in-one system, we integrate all the components in one device, including the processor and 3D camera, etc. So customers do not need to connect many cables one by one, which greatly saves labor. With one-click setting function, customers can press the white button on the device, then the adjustment will be finished automatically in 5 seconds according to the environment, width, height, etc. Customers even don't need to connect computer to make the adjustment.
 
Our remote service is 7 x 24 hours. You can make an appointment with us for remote technical support at any time.
7.Do you have software for us to check the data locally and remotely? Do you have APP to check the data on smart phone?
Yes, most of our people counters have softwares, some are standalone software for single store (check the data locally), some are network software for chain stores (check the data remotely at anytime and anywhere).
 
With a network software, you can also check the data on your smart phone. Kindly remind that it is not an APP, you need to input the URL and log in with account and password.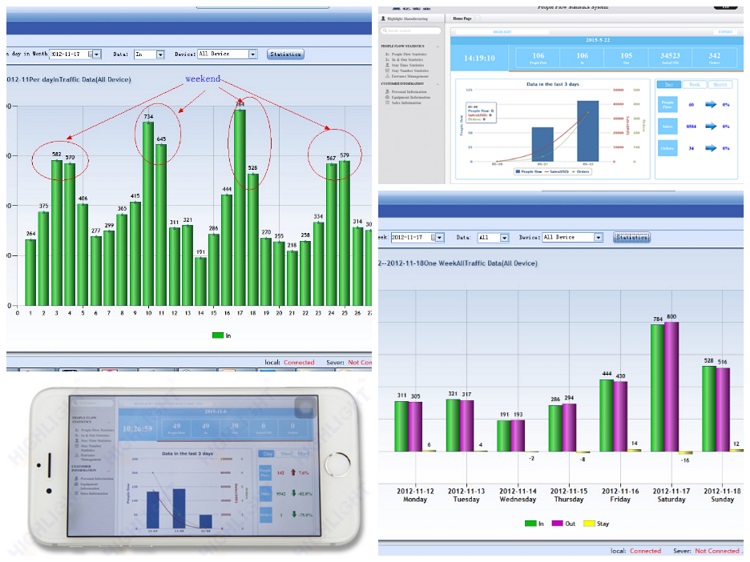 8.Is it mandatory to use your people counting software? Do you have free API for integrating with our POS/ERP system?
It is not mandatory to use our people counting software. If you have strong software development ability, you can also integrate the people counting data with your own software and check the data on your own software platform. Our people counting devices have good compatibility with POS/ ERP systems. Free API/ SDK/ protocol is available for your integration.
 
9.What factors affect the accuracy rate of people counting system?
No matter what type of people counting system it is, the accuracy rate mainly depends on its own technical characteristics. 
 
The accuracy rate of 2D/3D people counting camera is mainly affected by the light of the installation site, people wearing hats, and people's height, the color of the carpet, etc. However, we have upgraded the product and greatly reduced the impact of these distractions.
 
The accuracy rate of infrared people counter is effected by many factors, such as the strong light or outdoor sunlight, door width, installation height, etc. If the door width is too wide, many people passing shoulder-by shoulder will be counted as one person. If the installation height is too low, the counter will be affected by arms swing, legs. Normally, 1.2m-1.4m installation height is recommended, this position height means from people's shoulder to head, the counter will not be affected by arms swing or legs.
 
10.Do you have waterproof people counter that can be installed outdoor?
Yes, AI people counter can be installed outdoor with IP66 waterproof level.
 
11.Can your visitor counter systems distinguish the IN and OUT data?
Yes, our visitor counter systems can count bi-directional data. IN-OUT-Stay data is available.
 
12.What is the price of your people counters?
As one of the professional people counter manufacturers in China, we have different types of people counters with very competitive price. The price of our people counters varies according to different technologies, ranging from tens of dollars to hundreds of dollars, and we will quote according to customers' specific requirements and quantities. Generally speaking, in order of price from low to high, there are infrared people counters, 2D camera person counters, 3D camera people counters, and AI counters.
 
13.How about the quality of your people counting systems?
Quality is our life. Professional and ISO certified factory guarantees the high quality of our people counting systems. CE certificate is also available. We have been in people counting system area for 16+ years with good reputation. Please check the below people counter manufacturer factory show.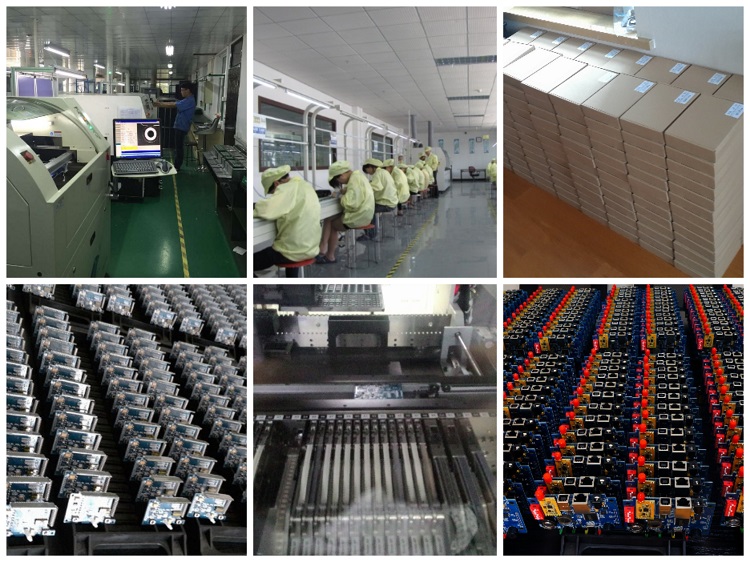 ---
Previous:
digital shelf tags
---